Our favourite photo of the week that was, Alina Serban stars in A propos de seule à mon marriage, bound for Cannes. News round up includes sinister stories about Nazis past (Leni Riefenstahl) and Nazis present (C14); tales of hate and injustice from Ireland; and more pleasant and life-affirming stuff from Berlin, Florence, Kosovo, the UK's Southend-on-Sea, and Maynooth University in Ireland where 20 Traveller and Roma students just graduated. From Harvard, quote of the fortnight goes to US civil rights activist and public intellectual Cornell West:  "When we talk about Roma-Black solidarity we talk about what it means to take seriously those who choose to speak the truth and bear witness to justice—we learn from one another."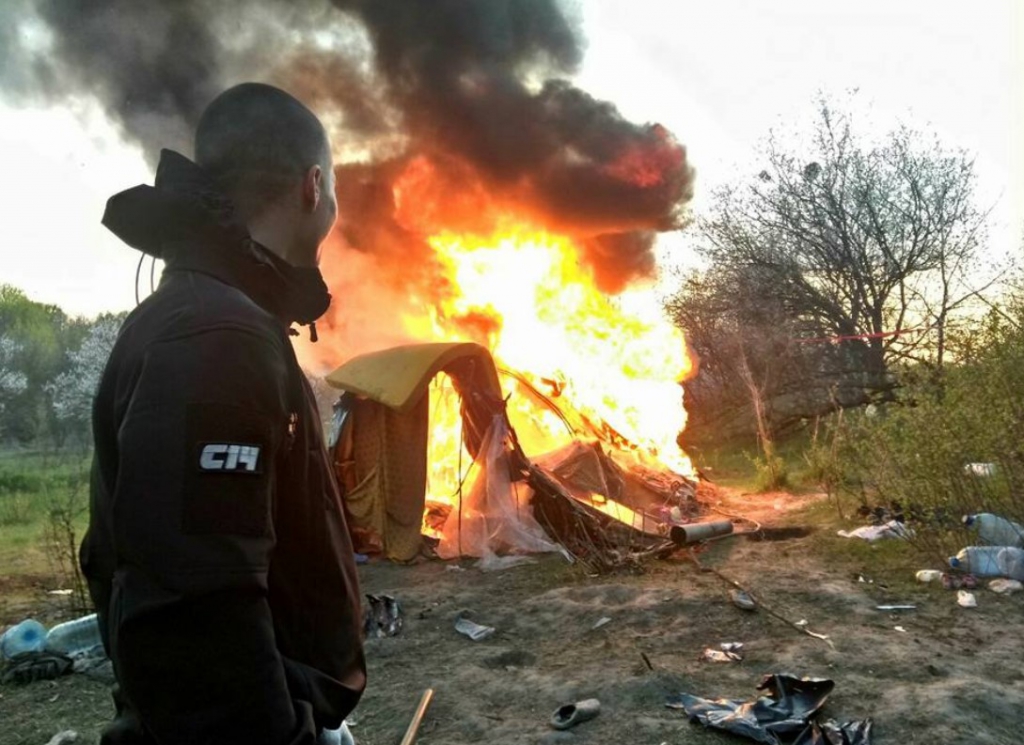 April 23: Ukraine. Anti-Roma pogrom. According to Zola Kondur from the Chirikli Roma Foundation, "residents of the district demanded that the Roma not be allowed onto minibus public transport and in shops because residents feared being infected with tuberculosis." Medical examination did not find any tuberculosis or AIDs among the inhabitants of the camp. For more context on this anti-Roma pogrom and some background information on neo-nazi perpetrators C14, check out detailed reporting from Halya Coynash from Human Rights Ukraine on: http://khpg.org/en/index.php?id=1524441220. By the evening on 25 April, the police finally announced that a criminal investigation had been initiated after days of implausible denial. Follow-up two days later by Coynash on: http://khpg.org/en/index.php?id=1524694064.

April 24: Italy. Hate Speech and Discrimination Against Roma Still Rife in Italy:  New report by Associazione 21 Luglio shows 26,000 Roma living in emergency situations, in deplorable living conditions: "The institutional slums, designed, built and managed by public authorities, remain below international standards both in terms of sanitary conditions and the structural conditions of the settlements". For more see: https://www.liberties.eu/en/news/segregation-and-hate-speech-against-roma-21-luglio-annual-report/14798.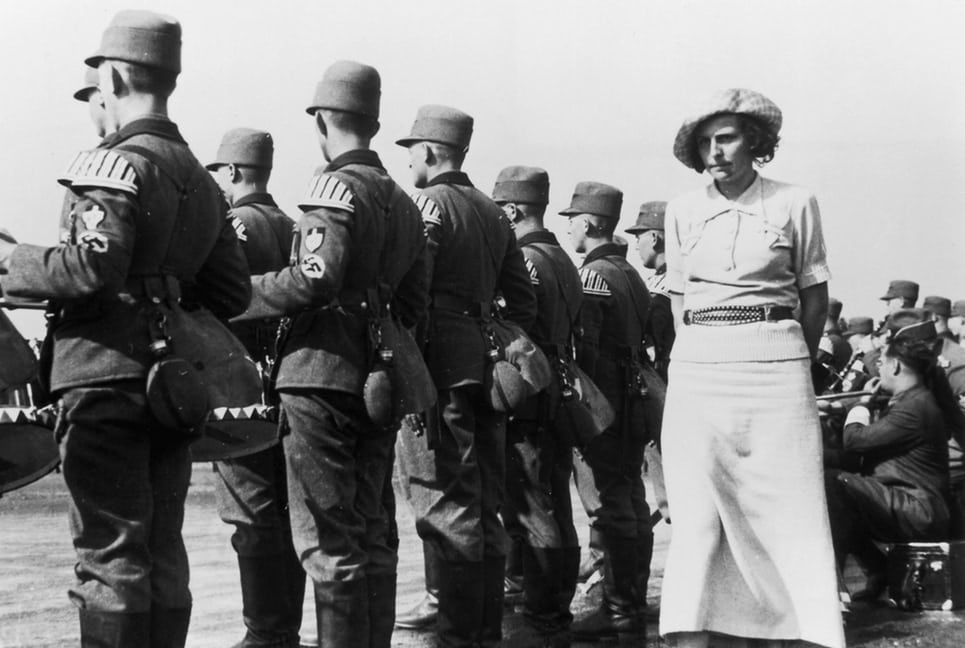 April 24: Berlin. New controversy around Hitler's photographer Leni Riefenstahl and her feature film Tiefland, for which 122 Sinti and Roma extras were personally selected by Riefenstahl from two holding camps. After filming they were transported to Auschwitz, where most were murdered, an episode "that has been completely ignored by academics and film historians." For more see: https://www.theguardian.com/world/2018/apr/24/berlin-museum-offers-glimpse-of-leni-riefenstahl-estate.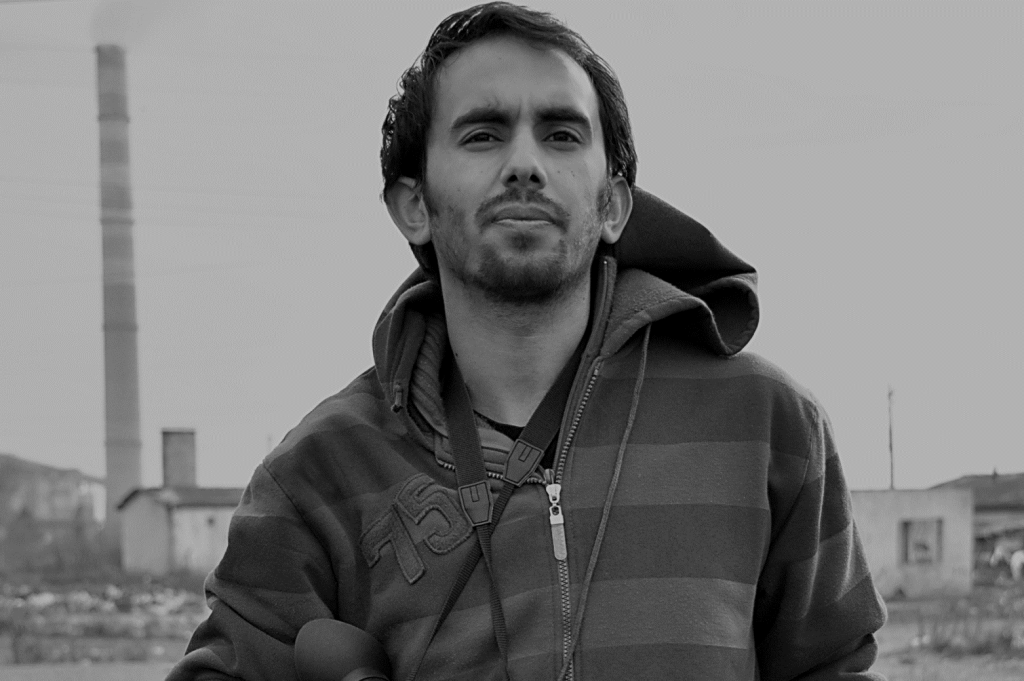 April 24: Kosovo. Award-winning film maker Sami Mustafa discusses misleading portrayals of Roma in film and how a new generation is changing perceptions, moving beyond cliches, romanticism, exocitism and Kusturica's negative stereotypes. See more: http://kosovotwopointzero.com/en/sami-mustafa-cinema-can-be-more-powerful-than-politics-in-changing-peoples-lives/.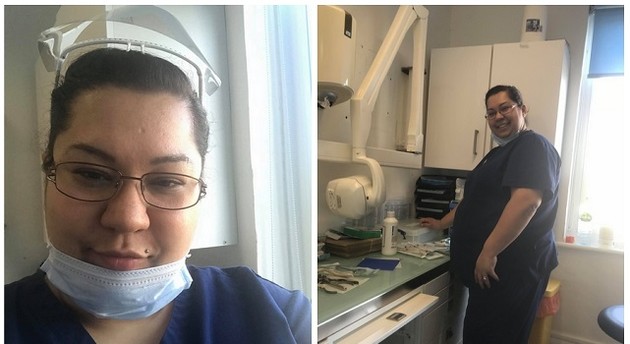 April 26: Ostrava/Southend-on-Sea. Romea.Cz reports on the success story of Adriana Rácová who comes from a Romani family in Ostrava, Czech Republic. Czech educators told Adriana she was "slow" and better off in a special school. In the UK she's on her second college degree and working as a dental nurse. Read more on: http://www.romea.cz/en/news/czech/zech-educators-told-romani-child-she-was-slow-in-the-uk-she-s-on-her-second-college-degree-and-working-as-a-dental-nurse.
April 27: Somewhere in Ireland justice denied: A homeless member of the Traveller community, who is visually impaired and accompanied by a guide dog was twice pushed to the floor by a security guard and had her wrist fractured at a fast food restaurant. The woman made her way to the service counter after the assault. She alleged she overheard a member of staff say to another, 'Don't worry about her, she is just an itinerant' and that she was refused service. The woman had her discrimination case dismissed. The adjudicator said: "The complainant was a credible witness, but in these particular circumstances I do not consider it sufficient simply to proceed to a finding based on her word alone." For more: http://jrnl.ie/3979550.
April 27: Cannes. Massive congratulations to Alina Serban headed for Cannes in new film A propos de seule à mon mariage: "Like Pamela – played by the passionate Alina Serban, the film is not easily defined, juggling in its path the codes of its classic appearance. These frames, radical and with no mercy, accompany Pamela's mad impulse in her attempt to enter, precisely, a new frame of life." For more see: https://www.lacid.org/fr/magazine/a-propos-de-seule-a-mon-mariage-2480.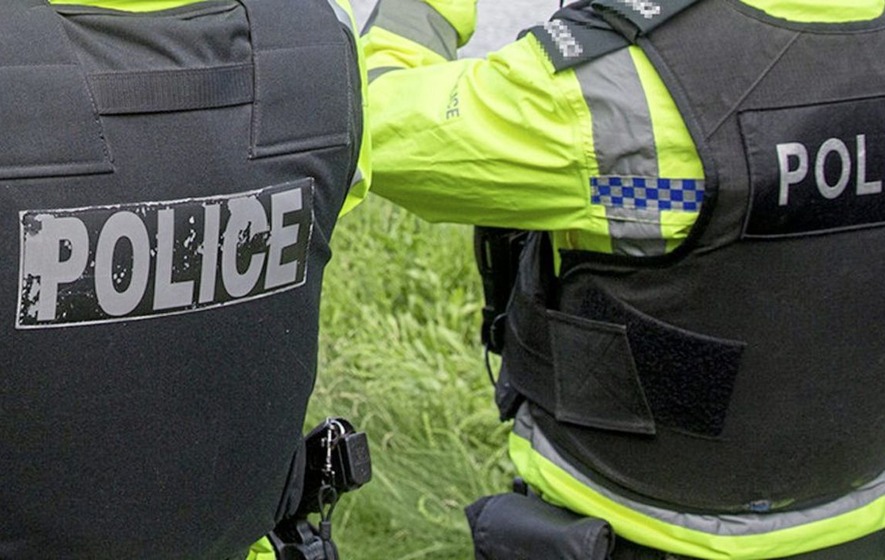 April 30: Northern Ireland. A 25-strong mob hurled missiles and abuse in an attack on a Traveller family in Ballycastle in Northern Ireland. Anne Marie Dundon, her teenage son, pregnant daughter and eight-month-old granddaughter feared for their lives as the mob surrounded the house screaming "Come out, you gypsy bastards. We are going to come in and murder you." Police are treating the incident as a hate crime. For more: http://www.irishnews.com/news/2018/04/30/news/family-feared-for-their-lives-in-hate-attack-1317325/?param=ds441rif44T.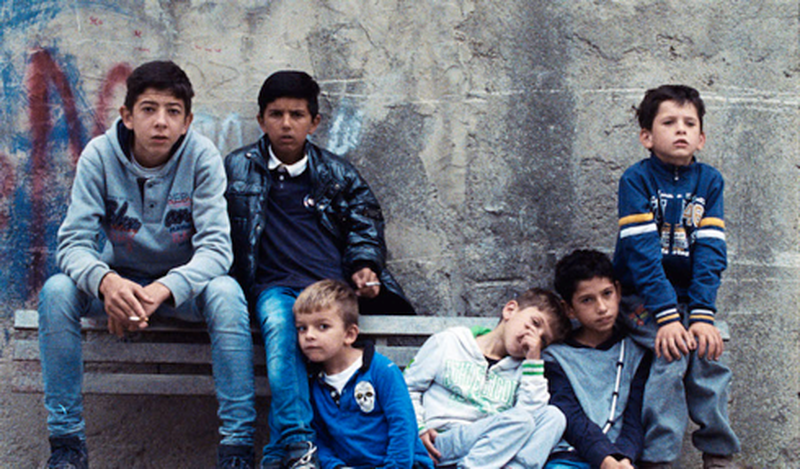 April 30: UK. Travellers Times reports that The Ciambra – a feature film about a southern Italian Romani family will be shown in UK cinemas in June. Directed by Jonas Carpignano and executive produced by Martin Scorsese, the film is described as a gritty penetrating story of adolescence to adulthood set in Southern Italy featuring Romani actors and extras. For more see:
https://www.travellerstimes.org.uk/news/2018/04/ciambra-feature-film-about-southern-italian-romani-family-be-shown-uk-cinemas-june.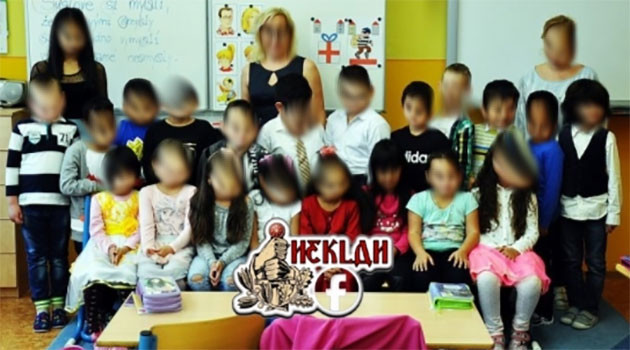 April 30: Frýdek-Místek, Czech Republic. Romea.cz report that Czech prosecutors announced the first indictment in case of online hate speech against first-graders from a primary school in Teplice. Last year violent and hateful commentaries were posted to online social networks beneath the photographs of the first-graders who were predominantly of Arab, Romani and Vietnamese origin. If convicted the man could be sent to prison for as long as three years. For more: http://www.romea.cz/en/news/czech/czech-prosecutors-announce-first-indictment-in-case-of-online-hate-speech-against-first-graders.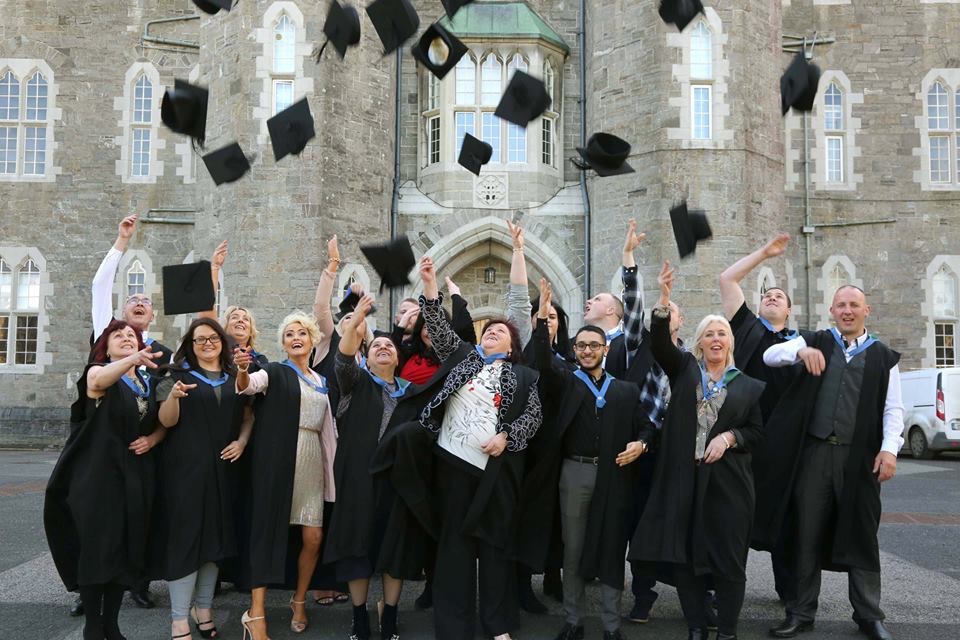 May 3: Maynooth, Ireland. Congratulations to 20 Traveller and Roma students who completed a university course in community work. "Anastasia Crickley of Maynooth University's applied social studies department said the students' achievement is significant when less than 13% of Travellers complete second-level and only around 1% go on to get third-level degrees." For more see: https://www.irishexaminer.com/ireland/traveller-and-roma-students-graduate-470202.html.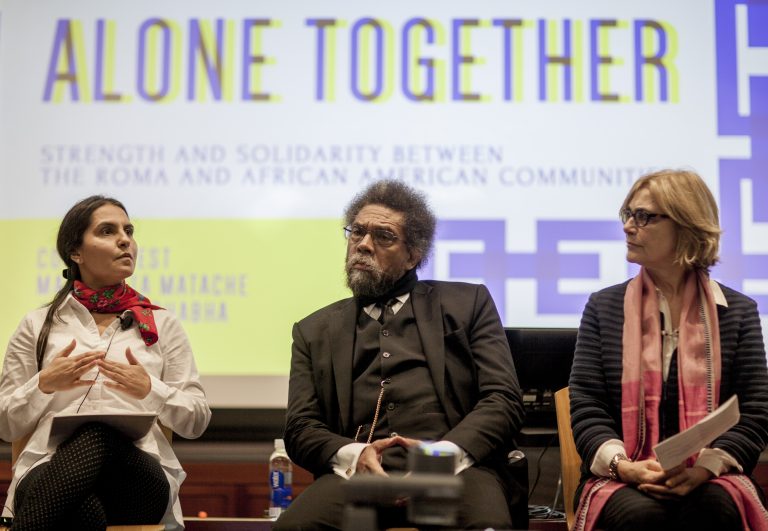 May 4: Harvard. FXB Roma Program director, Margareta Matache, and Harvard Professor of the Practice of Public Philosophy, Dr. Cornel West, each offered their perspectives from years of activism in a panel discussion marking the 50th anniversary of the assassination of Martin Luther King. Cornell West suggested that instead of a Roma 'problem', better to understand what had happened to Roma in Europe "as a series of catastrophes visited on them—as catastrophes had been visited on African Americans in the United States and on Jews in Europe. West explained that once you start talking of catastrophes rather than problems, you bring in history, you contextualize, and you pluralize." For more see: https://fxb.harvard.edu/2018/05/03/roma-rights-and-the-next-generation-alone-and-together/.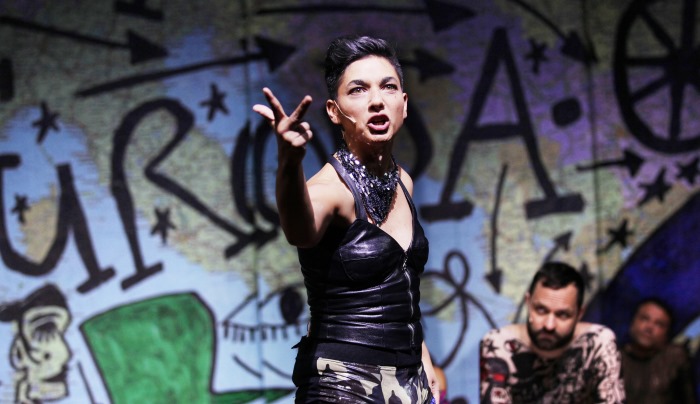 May 3: Berlin.The 37-year-old lesbian artist and activist Sandra Selimović and role model in the Roma community, is interviewed by 360° le magazine LGBT Suisse: "Most of our texts speak about racism against the Roma, anticapitalism, refugees. The song "Opre Roma" is very personal: I'm talking about my own story, my belonging to the queer community, my lesbian identity. I say that I am proud to be Roma and all that I am too." For more see: http://360.ch/culture/43384-en-guerre-contre-les-prejuges/.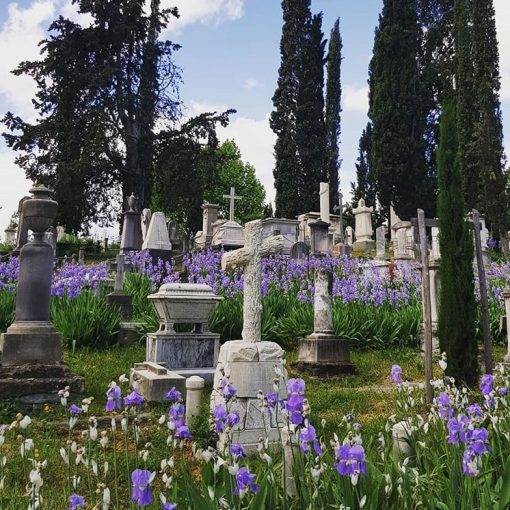 May 5: Florence. News of a different sort from Italy, a short story of the famous "English cemetery", its caretaker Julia Bolton Holloway, and her Roma colleagues. See: http://www.theflorentine.net/lifestyle/2018/05/english-cemetery-florence-julia-holloway/.
Source ==> here